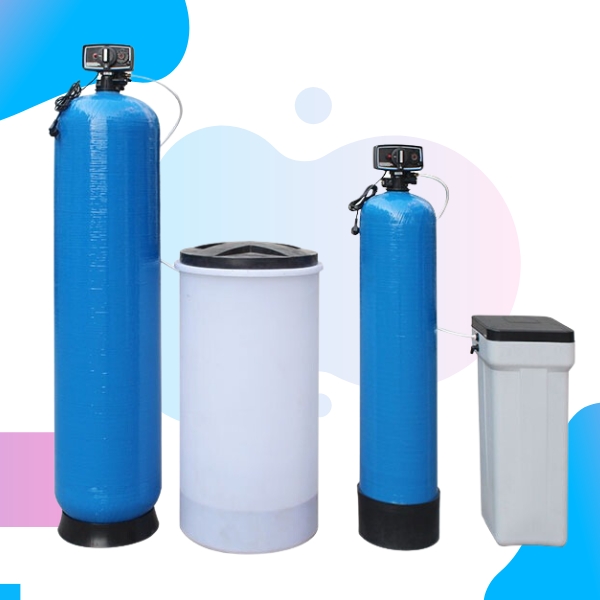 Water Softener Manufacturers
Say goodbye to hard water woes and hello to silky-smooth skin and sparkling clean dishes with Healthy Waves advanced Water Softener Manufacturers in Mohali. Are you tired of dealing with hard water that leaves spots on your dishes and makes your skin feel dry? Then why are you still adjusting and facing all these problems? Make a massive difference in your life. To make your life easier we have innovated a machine, a water softener. Give us a chance so that we can serve you the best. The water softeners that we offer are designed to reduce the hardness of water, which can cause damage to pipes, fixtures, and appliances. Our products are perfect for those who live in areas with hard water, as they can help reduce the need for frequent maintenance and repairs.
Leading Water Softener Manufacturers in Mohali, Punjab
Experience with the great Water Softener Suppliers in Punjab. If you face any problems in the context of water softener, feel free to chit-chat. We would love to direct you. If you feel hesitation in choosing us for the purpose then you can definitely go through our review list where some of our fully satisfied regular customers have rated us on the basis of their experience. Our goal is to help make your home or business safer and more comfortable by providing the best water-softening solutions available.
Contact Us Now!
Transform your water, transform your life - with our top-quality Water Softeners in India, We offer RO Plant, Commercial RO Plant, Commercial Water Purifier, Industrial RO Plant, Mineral Water Plant, RO Water Plant, 500 LPH RO Plant, 1000 LPH RO Plant, Water Purifier Plant, Water Softener, etc. We understand that the quality of water is important so keeping this into account we have made water softeners in our list for you guys. We are confident that our products will help improve the quality of life for those who live in hard water areas. Try us today and experience the difference for yourself!
Healthy Waves one of the leading Healthy Commercial Reverse Osmosis Plant Manufacturers in India, We also offer RO Plant in India, Commercial RO Plant in India, Commercial Water Purifier in India, Industrial RO Plant in India, Mineral Water Plant in India, RO Water Plant in India, 500lph RO Plant in India, 1000lph RO Plant in India,Water Purifier Plant in India, Water Softener in India at best Price
F-395, Industrial area Phase-8B, Sector-90, Mohali, Punjab-160071