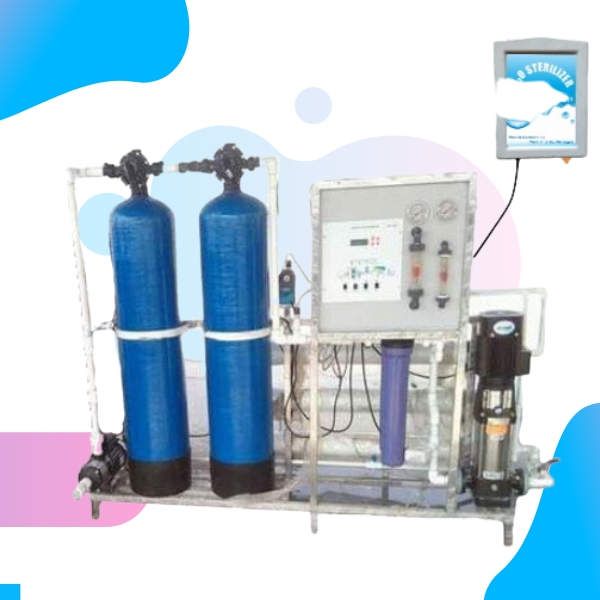 Industrial RO Plant Manufacturers
Are you looking for Industrial RO Plant Manufacturers in Mohali. Healthy Waves have been with various industries and other domain businesses and have found that one of the most common issues that water-oriented businesses face is freshwater availability. An Industrial RO Plant is a vital device used for purifying water on a large scale in industries. It is designed to remove impurities such as dissolved solids, bacteria, and other harmful particles from the water to make it safe for industrial use. Industrial RO plants are widely used in industries such as pharmaceuticals, food processing, and chemical manufacturing. Our company is the top manufacturer of Industrial RO Plants, providing high-quality and reliable solutions to various industries.
Outstanding Reasons To Install Our Industrial RO Plant in Punjab
Advanced technology - We use advanced technology and state-of-the-art equipment to manufacture our RO plants, which ensures that you get the best and the cleanest water for all your industry-related issues.
Fast delivery - Industries are always running and are in a working state hence we are well aware that waiting too long can result in losses for your business hence we have come up with fast delivery options no matter if you are looking for commercial, 500 LPH or 1000 LPH we will get them delivered as soon as possible.
Eco-friendly - To avoid any kinds of disasters that might cause due to our water plants our RO plants are eco-friendly and do not produce any harmful by-products.
Leading Industrial RO Plant Manufacturers in Mohali Punjab
As one of the best Industrial RO Plant in India, If you are looking for a reliable and efficient Industrial RO Plant for your industry, look no further than our company. With our experience, expertise, and commitment to quality, we are the best choice for all your water purification needs.
Healthy Waves one of the leading Healthy Commercial Reverse Osmosis Plant Manufacturers in , We also offer RO Plant in , Commercial RO Plant in , Commercial Water Purifier in , Industrial RO Plant in , Mineral Water Plant in , RO Water Plant in , 500lph RO Plant in , 1000lph RO Plant in ,Water Purifier Plant in , Water Softener in at best Price
F-395, Industrial area Phase-8B, Sector-90, Mohali, Punjab-160071