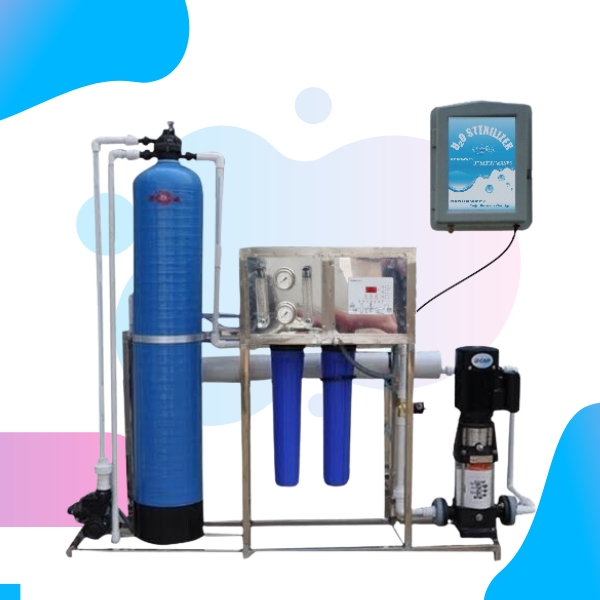 Commercial RO Plant Manufacturers
Looking for the most preferred Commercial RO Plant Manufacturers in Mohali? You are in the right place. Healthy Waves - commercial RO Plant is a water filtration system that uses the process of reverse osmosis to remove impurities and contaminants from water. This system is widely used in industries, hospitals, and various commercial establishments to produce pure and safe drinking water. Now, what is the point of us telling you all this? Because we are here with the most widely used and trusted commercial RO plant. The RO Plant we have designed to remove various impurities such as dissolved salts, metals, bacteria, and other harmful particles from the water.
Best Commercial RO Plant Manufacturers and Suppliers in Mohali Punjab
Our range of offerings includes RO Plant, Commercial RO Plant, Commercial Water Purifier, Industrial RO Plant, Mineral Water Plant, RO Water Plant, 500 LPH RO Plant, 1000 LPH RO Plant, Water Purifier Plant, Water Softener, etc. If you have any other queries, feel free to share it with our experts. We are inviting buyers from Punjab, Haryana, Himachal Pradesh, Chandigarh, Uttarakhand, Uttar Pradesh, Delhi, Rajasthan, Bihar, jammu and kashmir, leh & Ladakh, Amritsar, Barnala, Bathinda, Faridkot, Fatehgarh Sahib, Firozpur, Fazilka, Gurdaspur, Hoshiarpur, Jalandhar, Kapurthala, Ludhiana, Mansa, Moga, Muktsar, Pathankot, Patiala, Rupnagar, Mohali, Sangrur, Nawanshahr, Tarn Taran Sahib, Ambala, Faridabad, Gurugram, Hisar, Karnal, Kaithal, Kurukshetra, Panchkula, Rohtak, Sirsa, Sonipat, Panipat, Shimla, Solan, Una, Baddi, Hamirpur.

How Is Commercial RO Plant Beneficial?
As a trusted Commercial RO Plant Suppliers in Punjab. Here are some reasons why you should choose us for your Commercial RO Plant needs:
Customized solutions - We get that it might be difficult for you to understand what kinds of commercial RO plant needs you might have and we are ready for it.
High-quality components - we understand that in terms of drinking water, it should always be free of any sort of contamination which is why we use only high-quality components.
Efficient installation and after-sales service - Our team of experienced technicians ensures that the RO plant is installed efficiently and functions optimally.
Competitive pricing - We offer competitive pricing for our RO plants, without compromising on quality. Our pricing is transparent and includes all costs, ensuring that you get the best value for your investment.
Top Commercial RO Plant in Punjab
As one of the best Commercial RO Plant in India, In conclusion, if you are looking for a reliable and efficient Commercial RO Plant for your business or establishment, look no further than our company. With our experience, expertise, and commitment to quality, together we can make sure that no person is drinking contaminated water in any case.
Healthy Waves one of the leading Healthy Commercial Reverse Osmosis Plant Manufacturers in India, We also offer RO Plant in India, Commercial RO Plant in India, Commercial Water Purifier in India, Industrial RO Plant in India, Mineral Water Plant in India, RO Water Plant in India, 500lph RO Plant in India, 1000lph RO Plant in India,Water Purifier Plant in India, Water Softener in India at best Price
F-395, Industrial area Phase-8B, Sector-90, Mohali, Punjab-160071